Welcome to the
NORTHERN LIGHTS SCHOOL OF SKATING
---
Northern Elite Hockey Development
2 Day Camp
January 4th & 5th
**LIMITED SPOTS**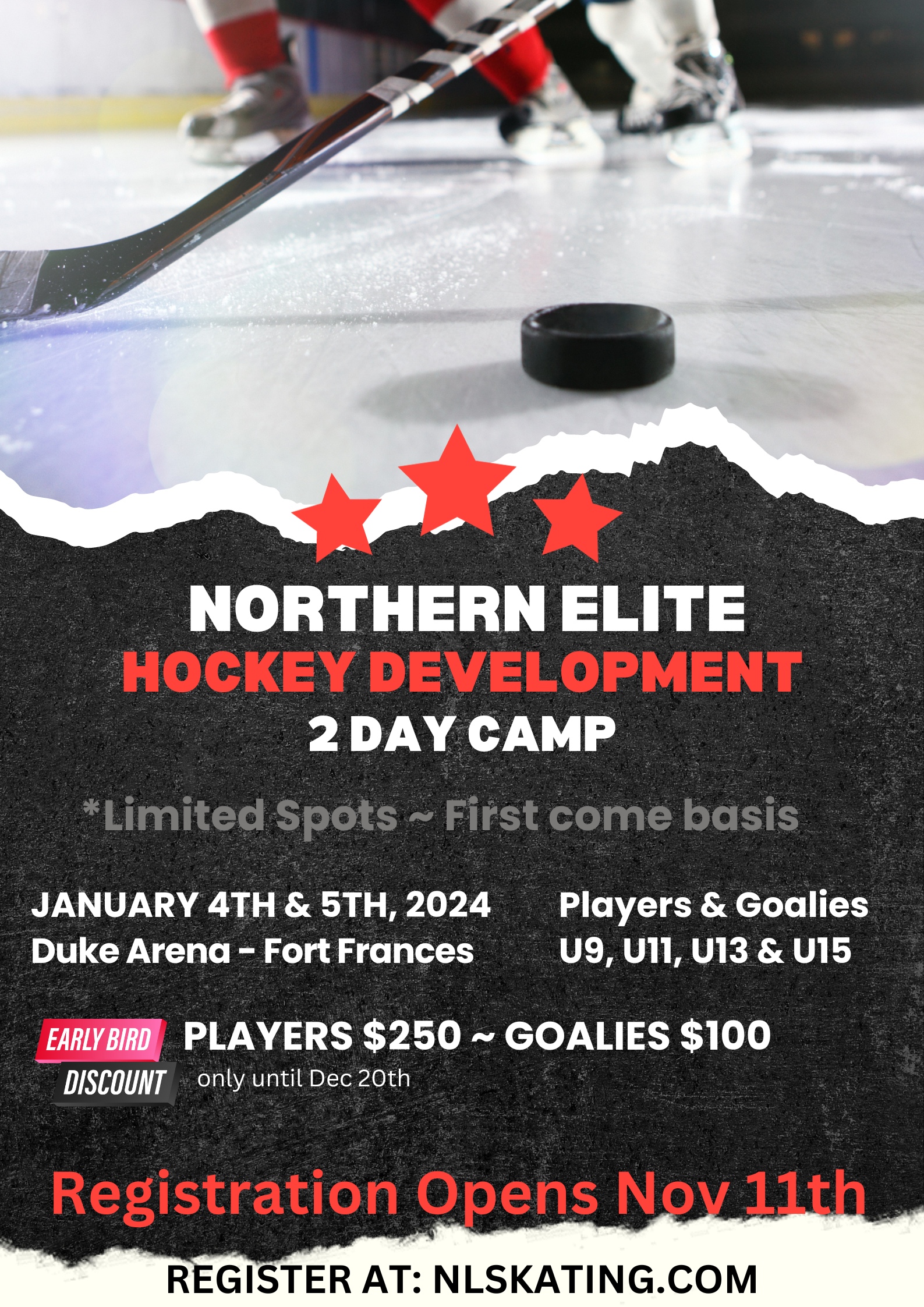 ---

Congratulations Northern Lights School of Skating!
NLSS has earned the 
'Exceeded Standard' in the Skate Ontario CanSkate Excellence Recognition program.   
 "This means your club has achieved all the minimum standard guidelines as set out by Skate Canada, as well as, going that extra step to offer an exceptional program to your skaters. With this, we will be adding a 
 to you club listing on the Skate Ontario website to highlight this level of standards. "
---
SKATING PROGRAMS FOR
FOR HOCKEY PLAYERS, FIGURE SKATERS & RECREATIONAL SKATING
---
*LIMITED SPOTS*
---
2023-2024 PROGRAMS:
CANPOWERSKATE (Hockey Players)
CANSKATE & PreCanSkate (Learn-to-Skate for everyone, all skating disciplines)
PreCanSkate with Parent Support (Learn-to-skate for young children needing parent support)
*PRE-POWER CanSkate Group (preparation for CanPowerSkate)
STARSKATE (Figure Skaters)
*PreSTARSkate group (preparation for StarSkate)
---
Duke Program Schedule:
CanSkate/PreCanSkate: Sundays 1:00 - 2:00 (50 min on-ice/10 min off-ice) *Starts Oct 8th
PreCanSkate (with parent support): Sundays 1:00 - 1:40 (30 min on-ice/10 min off-ice) *Starts Oct 8th
CanPowerSkate: *Starts Oct 1st
Group 1 Sundays 2:00-2:50
Group 2 Sundays 3:00 - 3:50
STARSkate: Various *Starts Oct 1st
Pre-STARSkate Group: Sundays & Mondays *Starts Oct 1st
---
SKATING EXHIBITION
MARCH 30TH
Ashley Cumming, Director/Owner
Coach.ashleycumming@gmail.com
(807) 276 - 1446